EAL
At Severne Primary, English as Additional Language (EAL) pupils are a strength of our school. We not only recognise and value their home language but also take a whole school approach in celebrating the many diverse linguistic, cultural and educational backgrounds that EAL pupils come from. We are committed to providing provision for EAL learners and ensure all staff work collaboratively to raise their educational achievement.
The EAL team consists of Mrs Naik, Mrs Begum, Mrs Khanam and are led by Mrs Choudhury. Together they speak a number of languages fluently including Hindi, Punjabi, Urdu, Gujarati, Bengali, Sylheti and some Arabic.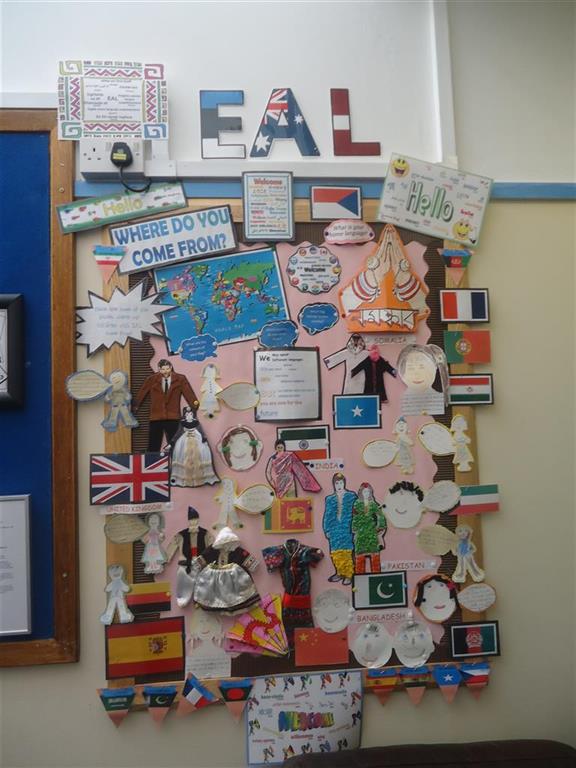 The main corridor's EAL display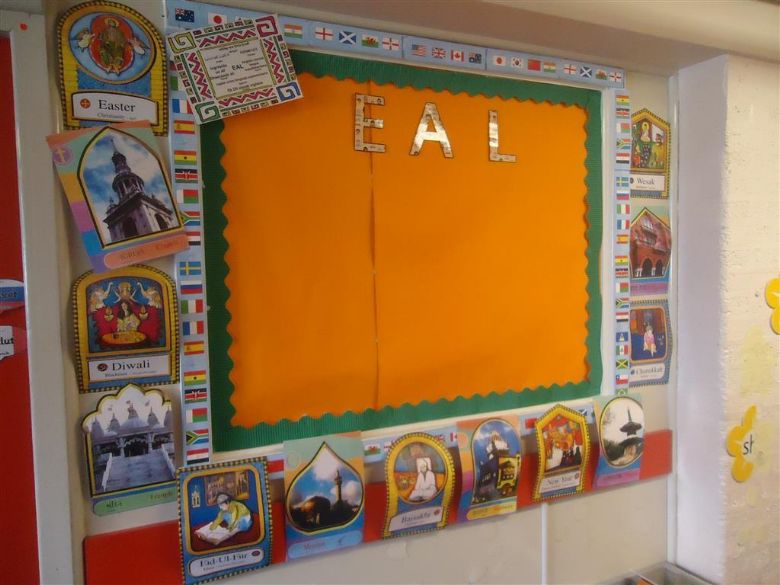 Another EAL display at the top of the Infant corridor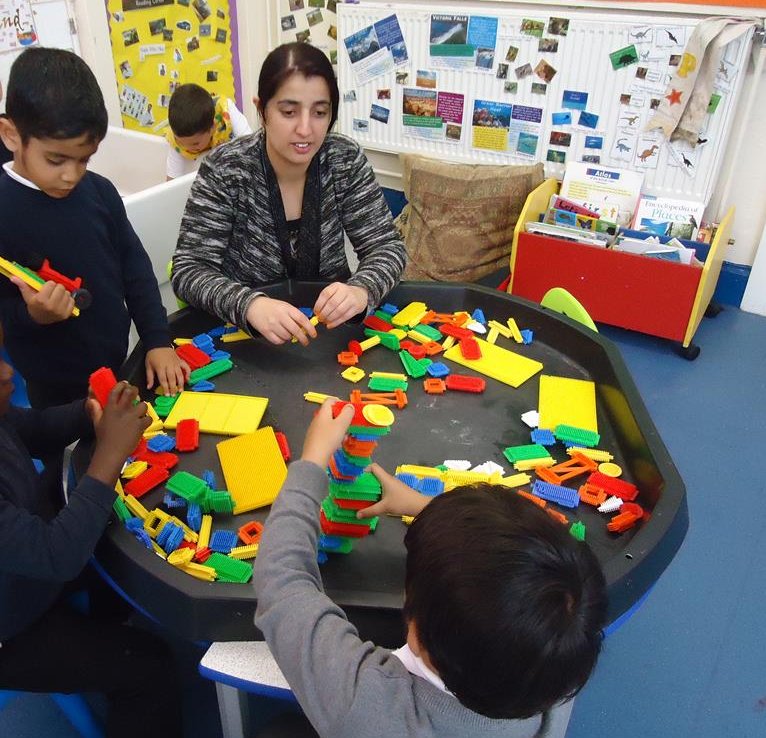 Mrs Begum supporting two boys with the stickle bricks in Reception.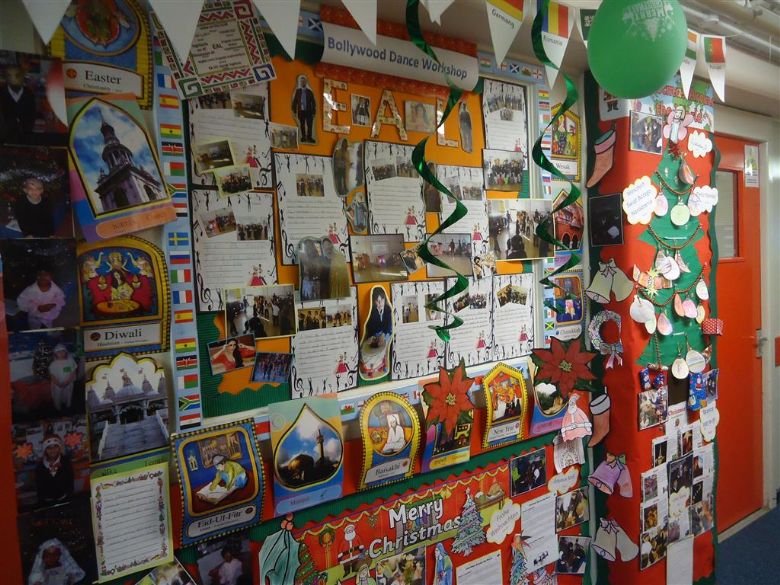 The completed EAL display that the children's work has gone towards making.