Reading for Pleasure
Book Recommendations
(Age 6)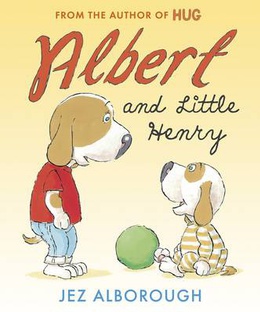 Albert and Little Henry
by Jez Alborough
Illustrated by Jez Alborough
As a puppy, Albert loves listening to stories. When he gets older, he makes up tales of his own, which Mum and Dad are always eager to hear. However, with the arrival of a baby brother, his parents are too busy to listen to him. Even friends and family only have eyes for Little Henry.
Albert feels small and insignificant, and is alarmed when he starts shrinking in size. The worse thing is that nobody seems to notice, until Mum gives him a special gift to reassure him that he is loved just as much as ever.
This is a touching story about overcoming the challenges of welcoming a new sibling into the family, enhanced by gentle illustrations, which are full of warmth.
Age 9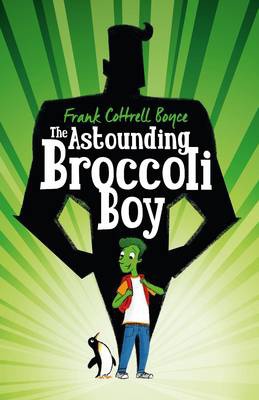 The Astounding Broccoli Boy
by Frank Cottrell Boyce
Rory Rooney is unremarkable in almost everything, apart from his capacity to attract the attention of the school bully. But when he suddenly and spectacularly turns green, he becomes a superhero! With an enhanced, 200% brain and an ability to slightly teleport, what other explanation could there be for his greenness?
Rory and two other mysteriously green children are confined to a hospital isolation unit, but they know that they must escape to start the business of righting wrongs and fighting injustice. Featuring a dramatic fall from a 12-storey building, a close encounter with a gorilla and a rather unfortunate accident with a bin lorry, the latest hilarious offering from much-loved author Frank Cottrell Boyce makes for compulsive and hugely appealing reading.
Age 7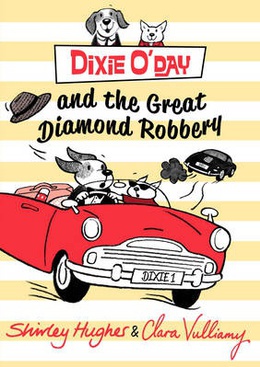 Dixie O'Day and the Great Diamond Robbery
by Shirley Hughes
Illustrated by Clara VulliamyShirley Hughes has teamed up with her daughter, illustrator Clara Vulliamy, for this adorable series about canine driver Dixie O'Day and his good friend Percy. In this story, Dixie and Percy are off on holiday - but when fabulous popstar Peaches Miaow has her priceless diamond necklace stolen from the Hotel Splendide, it's up to the dashing duo to solve the mystery.
This gentle illustrated storybook is full of fun: with a short chapter for each day of the week, and lots of added extras, it makes perfect reading for newly-independent readers. The attractive spreads in a bold colour palette immediately catch the eye, and the compact, chunky format is ideal for small fingers to manage.
Age 9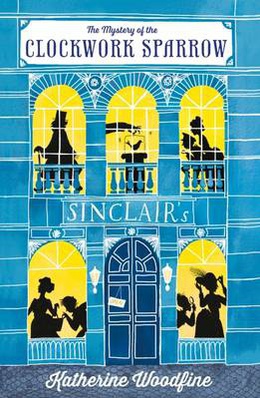 Mystery of the Clockwork Sparrow
by Katherine Woodfine
Enter a world of bonbons, hats, perfumes and mysteries around every corner. Wonder at the daring theft of the priceless clockwork sparrow! Tremble as the most dastardly criminals in London enact their wicked plans! Gasp as our bold heroines, Miss Sophie Taylor and Miss Lilian
Rose, crack codes, devour iced buns and vow to bring the villians to justice…
The Mystery of the Clockwork Sparrow is a delight to read, for both children and adults. Discovering Sinclair's Department Store, the setting of the mystery and where much of the book takes place, is a treat and the descriptions make the reader feel as if they are really there- 'It smelled luscious…a glorious fragrance of cocoa and candied violets and some other spicy scent.' The setting and gorgeous Edwardian period details along with the fast pace and intricate plotting make Clockwork Sparrow impossible to put down.
The characters are wonderful and varied. Sophie, the young shop girl, and Lil, the glamorous shop model, are heroines to root for. Both are smart, resourceful, and loyal, and they bring out the best in each other. The supporting characters, Billy and Joe, round out the group and each character brings something special to the story. Mystery of the Clockwork Sparrow is a wonderful adventure full of friendship and heart, danger and mystery, and is not to be missed.